In this guide, you can find all the things you didn't

know you needed to know about being a Princeton student,

written just for you by current Princeton students who have been there.


​
WHY DOES THIS GUIDE EVEN EXIST?
First and foremost, welcome to Princeton! You all have worked incredibly hard to be here, and Princeton is lucky to have you. With that being said, it should come as no surprise that this is a rigorous environment and requires quite a bit of navigating that you may not yet know how to do, and that is perfectly fine. Princeton is seen as (and historically has been seen as) a place of privilege, and it's common to feel like an outsider when you come from a minority background. It's an all-too-familiar story: ​the first gen* college student that feels completely lost upon arriving to college and quickly begins to accumulate the never-ending list of things they wish someone would have told them. We remember the many phone calls home throughout our first years at Princeton that often left us in tears, as we tried to navigate an unfamiliar place and culture shock simultaneously. With every incoming class of Princetonians, we are still met with underdeveloped structures of support for first gen students. Why should every first gen student have to go through this struggle year after year on top of an already difficult transition away from familiarity?

We decided to compile everything we wish someone had told us: the information that seems obvious once you know it and the questions that other students knew to ask that would have made a world of difference to know before getting to college. We wanted this to go beyond our individual experiences at Princeton, so we reached out to build a network of writers, editors, and collaborators. By pooling together the experiences of many first gen students, we provide a collective resource for future Tigers looking to take advantage of everything Princeton has to offer.

We want this guide to grow with Princeton. We look forward to new content being added each semester and for this resource to transform. This way first gen students can spend more time on academics and enjoying Princeton, rather than trying to keep up. Now when you feel completely lost and have no idea what you even need, you have this guide written for you by students who have all been there. And when the guide doesn't have the answers, reach out to us, and we'll make sure your questions are added here for the next student who is wondering the same thing (READ: no question is a "dumb" question), and know that no matter what happens this year, you should be proud because you're not following anybody else's lead: you are here of your own merit, in uncharted territory, and that is pretty darn impressive.

*First gen (adj.)
For the purposes of this guide, describes a person who is either:
1. Part of the first generation in their family to grow up in the U.S.
2. The first of their family to attend a four-year college or university

Powered by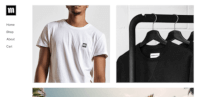 Create your own unique website with customizable templates.