Click on a topic to navigate.
Disclaimer: There is a lot of information in here. Don't let it overwhelm you. You don't have to read it all at once. But we lay it all out for you here in one place because you can't possibly ask what you didn't even know you needed to know.


Powered by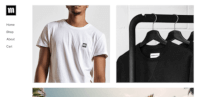 Create your own unique website with customizable templates.